the Year of the Rat.
Happy New Year to everyone celebrating this holiday!!
More later on the new year, but first some wintery Clay and Valentines.
photos in this little flipbook thanks to Toni7Babe.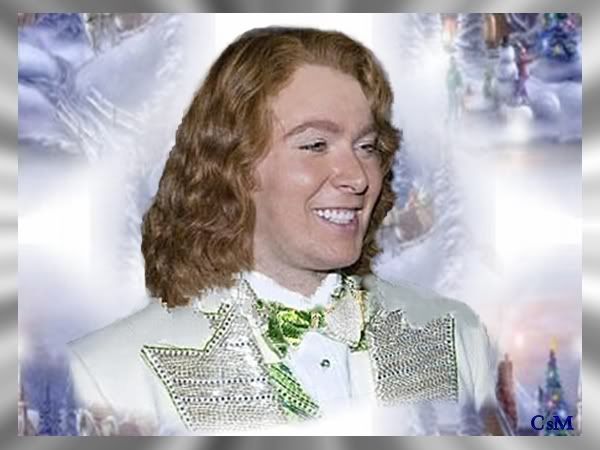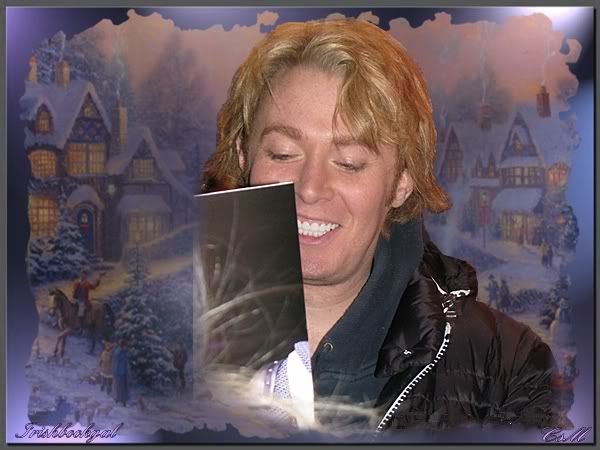 Thanks today to Scrpkym, Toni7babe & Irishbookgal for these stage door photos.
Chinese New Year

Chinese New Year is the longest and most important celebration in the Chinese calendar. The Chinese year 4706 begins on Feb. 7, 2008.
Chinese months are reckoned by the lunar calendar, with each month beginning on the darkest day. New Year festivities traditionally start on the first day of the month and continue until the fifteenth, when the moon is brightest. In China, people may take weeks of holiday from work to prepare for and celebrate the New Year.
Legend has it that in ancient times, Buddha asked all the animals to meet him on Chinese New Year. Twelve came, and Buddha named a year after each one. He announced that the people born in each animal's year would have some of that animal's personality. Those born in rat years tend to be leaders, pioneers, and conquerors. They are charming, passionate, charismatic, practical and hardworking.
Another legend says that the animals fought over their place on the calendar. In order to fairly resolve the conflict, the gods had them race across a river. The order of the animals on the calendar reflects their completion of the race—the rat placing first and the pig finishing last.
At Chinese New Year celebrations people wear red clothes, decorate with poems on red paper, and give children "lucky money" in red envelopes. Red symbolizes fire, which according to legend can drive away bad luck. The fireworks that shower the festivities are rooted in a similar ancient custom. Long ago, people in China lit bamboo stalks, believing that the crackling flames would frighten evil spirits.
Animal Personality Traits
Rat:
quick-witted, smart, charming, and persuasive

Ox: patient, kind, stubborn, and conservative

Tiger: authoritative, emotional, courageous, and intense

Rabbit: popular, compassionate, and sincere

Dragon: energetic, fearless, warm-hearted, and charismatic

Snake: charming, gregarious, introverted, generous, and smart

Horse: energetic, independent, impatient, and enjoy traveling

Sheep: mild-mannered, shy, kind, and peace-loving

Monkey: fun, energetic, and active

Rooster: independent, practical, hard-working, and observant

Dog: patient, diligent, generous, faithful, and kind
Pig:
loving, tolerant, honest, and appreciative of luxury
My sign is the Rooster. Friends tell me my horoscope is 99% right.
Clay's sign is the Snake!
Snakes are romantic and charming. They are deep thinkers and always mysterious. Snakes are graceful and soft spoken. They love a good book and appreciate all of the arts. They lean towards all of the finer things in life. Snakes trust themselves above all others and are seldom wrong; but behind a sophisticated front,Snakes are very superstitious!

Snakes are good with money and don't have to worry about finances. Somehow, when money is needed, it appears. In spite of their good luck with money, Snakes should never gamble. They could suffer big losses if they did, but Snakes learn fast. Once they have made a mistake,they never repeat it. They also never forgive you if you break a promise. By nature they are skeptical beings but keep their suspicions to themselves. They are very private and not concerned with the business of others. Idle gossip is not for them.

Snakes can be possessive in their relationships with others.They are passionate but jealous lovers. You can never tell how far Snakes will go to achieve their aims. They are relentless and their computer-like brains never stop plotting.When you anger them, you feel their icy hostility instead of hearing any sharp words. They will bide their time for revenge, so watch out! Snakes are elegant dressers, well-mannered, and always discrete. They always appear quiet and docile, but watch out, they never betray their true feelings. Their moves are planned out well in advance and they will hold their position to the bitter end. They can be evasive, and just when you think you have them, they slip away.

Snakes make good politicians since they can negotiate just about anything. Snakes also have a great sense of humor, and even in a crisis situation, they can lighten the atmosphere. They never lose their spark even when weighed down by trouble themselves. Being pillars of strength,they always maintain their presence of mind during confusion or crisis.

Snakes have beautiful skin. They possess a cool and classic air about them. They love expensive things,too. Snakes save for the real thing rather than buy an imitation. Snakes admire power and surround themselves with successful people. Their many talents and natural abilities make them sought-after as leaders. People admire and support Snakes even if they don't understand them.

Whatever happens, Snakes always strike out for themselves. They know how to use people and situations to their advantage. They are destined for fame and fortune
Chinese Zodiac--find your sign and it's meaning:
click here to find your sign