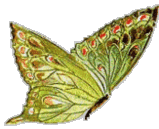 "You're... you're... a mystery. You have your own look. There's something very... magical about your look. And your voice is so pure. I don't know in the contemporary world what's going to happen with you, but something exceptional is going to happen for you along the way because you are pure. You're wonderful."
quote: Gladys Knight - 2003

Photos thanks to Invisible926, Scrpkym & Fivegoldens

Gladys Knight was right on the spot with her prediction. Clay has many exceptional happenings since he's been on the road to discovering his personal grail, and we have been with him every step of the way. I believe he is just getting started, don't you?!