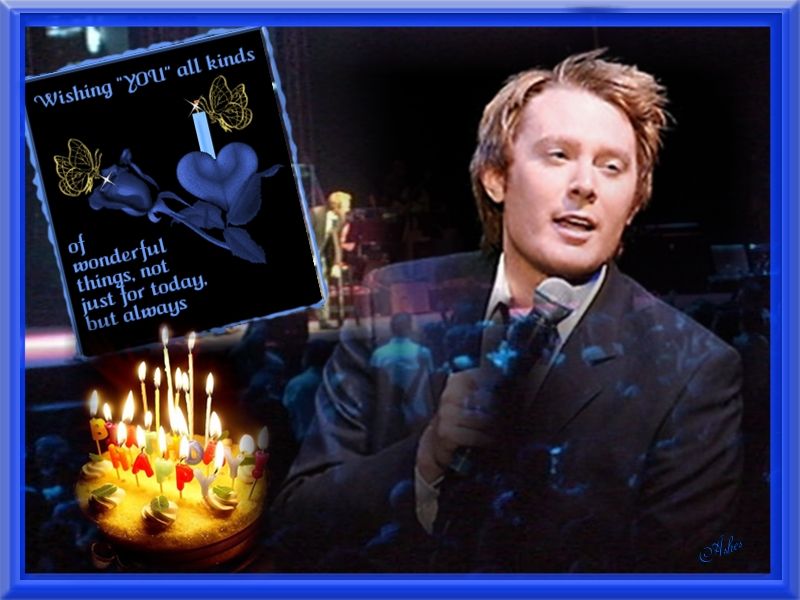 Clay Aiken - Photo by Ethan Miller/Getty
Once a year I get the chance
To wish you birthday cheer.
It pleases me no end to say,
I wish you another great year.

So happy birthday to you Clay
From the bottom of my heart.
And may your good times multiply,
Till they're flying off the chart!

author unknown

Thank you Bsrefong for the
Clay Aiken
Birthday Amazing Claze!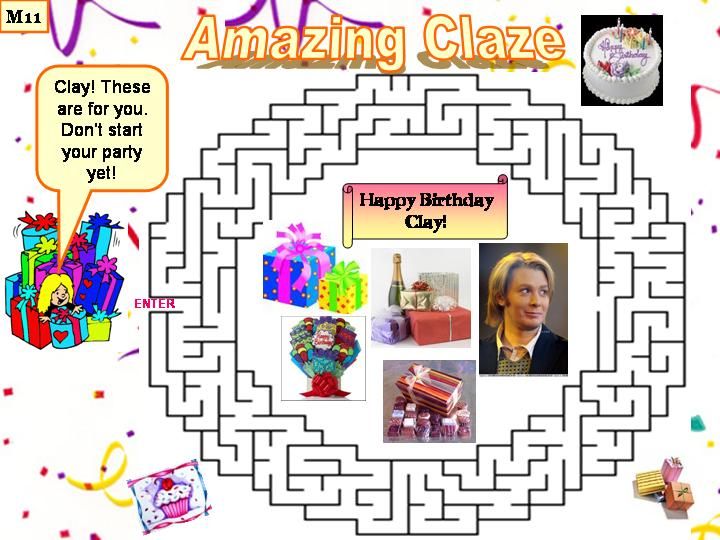 Clay Aiken's
birthday ushers in a lot of Christmas delight.
Clay Aiken - Christmas Waltz
Audio thanks to Gerwhisp
Photo credits: Gerwhisp,Toni7babe, JTgranny, Fivegoldens, ShineinNC
with dancing by Cinderella and Prince Charming
Christmas Waltz


"Christmas Is Coming"
Christmas is coming, the geese are getting fat
Please put a penny in the old man's hat
If you haven't got a penny, a ha'penny will do
If you haven't got a ha'penny, then God bless you!
The rhyme became the basis for the song "Christmas Is a-Comin", re-written by Frank Luther and performed by Bing Crosby, and others.
This montage will put you into the Christmas mood!
Christmas Is a Comin'
- a delightful song by
Bing Crosby
Christmas is a Comin'

A special Happy Birthday greeting to
Clay
from our friend Bsrefong.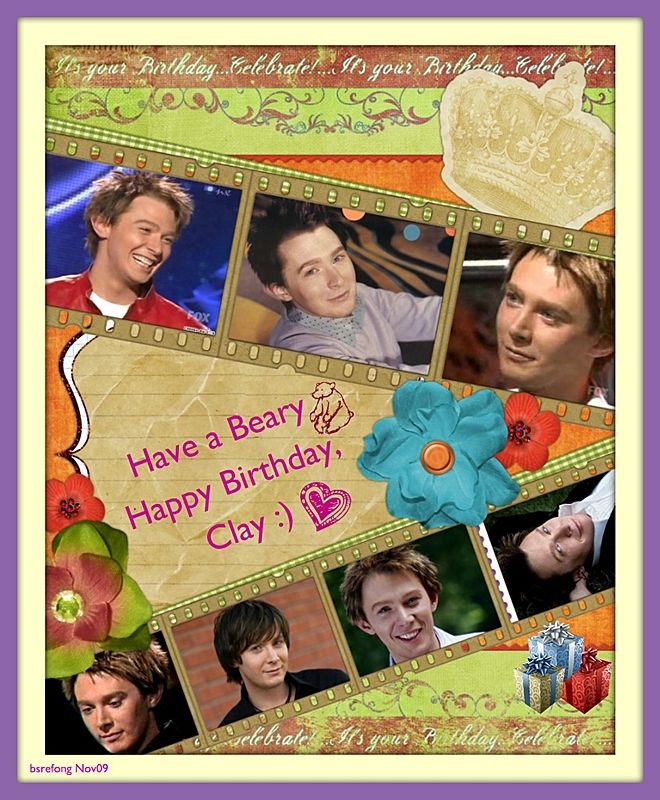 Note: if the embedded video spots appear blank, please refresh the page to fix that :)