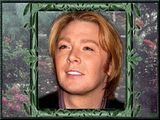 New crossword Puzzle thanks to SALLYROX/bsrefong
- The left over letters give you a hidden message.
Have fun!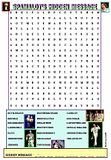 click & play jigsaw

CN8 - Backstage with Barry Nolan
AOL Music Sessions Video -

Keep Clay on the top Sessions lists!
Everything I Don't Need
If the video doesn't show or play here please go to the Sessions page to play.
LINKS - Every click and listen is for Clay
OMWH AOL Sessions: VIDEOS
link to OMWH AOL Sessions videos
AOL Music Sessions: AUDIO
Link:
OMWH audio AOL Sessions
OMWH YAHOO Video
link to OMWH YAHOO Video
Clay's My Space
Link:
Clay's My Space page
Link:
LaLate.com
To you for your visit --