Clay Aiken - Who is he?
He's articulate, intelligent, thoughtful of others, and caring.
He's a phenomenal young man of many talents.
The list of good things he has accomplished these past few years would fill a book, and he's just getting started.
He's the subject of many a blog and headline.
Check out the great blogs listed at the bottom of this page,
for instance,

CANN,
Carolina On My Mind,
Clay Aiken Kids
.
The following montage is a medley of
Clay's
songs from concerts and CDs.
Always Amazing - Clay Medley Montage
June is Bustin' Out All Over
--does anyone remember this song from
Carousel
?
June always makes me think of this movie, that I have watched many times. The Broadway version started in 1945 and ran for 890 performances. At least I have a good excuse not to see that one--it was before my time!
Richard Rogers Carousel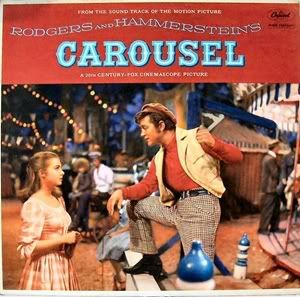 June
is also famous for being the month for roses--I love roses!
The rose is the June birthflower. Rose is known as the flower of passion as the ancient Greeks believed that Aphrodite the goddess of love gave a rose to Eros the god of love. Roses have many flower meanings according to their color and number of roses in a bouquet. All roses symbolize love and appreciation.
Color Meanings:
Red: love
Pink: grace, lesser feelings of love
Dark Pink: gratitude
Light Pink: admiration, sympathy
White: innocence, purity, secrecy, friendship, reverence and humility.
Yellow: Yellow roses generally mean dying love or platonic love.
Yellow with red tips: Friendship, falling in love
Orange: passion
Burgundy: beauty
Blue: mystery
Green: calm
Purple: protection (paternal/maternal love)
Fun and interesting fact: The rose is the national flower of both England and the United States, and the state flower of several U.S. states including Iowa, North Dakota, Georgia, New York and Texas. Portland, Oregon holds an annual rose festival to celebrate the rose, and in Southern California there is an annual Rose Parade consisting of floats designed with hundreds of thousands of roses for decorations.
Here's the answer's to Sally's Clay Aiken "Laughter" puzzle in the previous blog.
click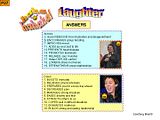 So, who is Clay Aiken? He is a wonderful young man, and I adore him!