Since January 2003 and Clay Aiken came into our lives via our TV set, we have been with him to Everywhere! The last stop has been to star on the Broadway stage as Sir Robin in Spamalot.
We don't know yet what is next but--The Best is Yet to Come!


On My Way Here ~ Clay Aiken
Sentimental Journey by ABM
2003
Sardi's December 2008
These years with Clay have not only been extremely entertaining, they have opened a whole new world for me, and I think a lot of you too. The list is long, from new friends around the world to learning many new things.
One of those has been a renewed interest for me in the magical world of Broadway. The closest I've ever come to a Broadway show is attending a few local theatre shows, and was a chorus girl, at 13, in a show for the local Kinsmen Club. I remember how hectic it was backstage and how scared I was as I was the lead girl. Thankfully I didn't fall on my face with the entrance or fall on my butt with the high kicks!
I grew up with movie magazines that always had a stage section about the Theatre and wondered what the really big shows were like. I saw pretty well every musical movie production that was made, at the movie theatre.

Recently I found a TV channel (TCM) to go along with PBS that runs Golden Age movies covering from 30's, 40's, 50's & 60's. My favourite movies are from this time. I can't remember when I've watched so much good TV! I don't fall asleep when these are good old reruns are playing.
The Golden Age of Broadway
I've been seeing a lot of the
Shubert Theatre
in these shows, especially during a three part show on the
Golden Age of Broadway
. A number of mentions & settings in movies too. I lost count how many times I saw it, next time I'll keep notes, LOL.
It seems nearly every huge
Broadway
star performed there. Most of the stars I knew from the movies, as many of the top Hollywood stars started out on the stage. It's no wonder, since it's been open since 1913.
The last few years it's the Hollywood stars that are going to Broadway.
Shubert Theatre 1919
Before
Clay
I never noticed it, now when I see or hear the
Shubert
mentioned I think of
Clay
, so he really is everywhere!
The internet has a multitude of information sites about the theatre, here are but a few of the places I found interesting, and informative too.
quote:
Musical theatre is a form of theatre combining music, songs, spoken dialogue and dance. The emotional content of the piece – humor, pathos, love, anger – as well as the story itself, is communicated through the words, music, movement and technical aspects of the entertainment as an integrated whole. Since the early 20th century, musical theatre stage works have generally been called simply, "musicals".

Musicals are performed all around the world. They may be presented in large venues, such as big budget West End and Broadway theatre productions in London and New York City, or in smaller Fringe Theatre, Off-Broadway or regional productions, on tour, or by amateur groups in schools, theatres and other performance spaces. In addition to Britain and North America, there are vibrant musical theatre scenes in many countries in Europe, Latin America and Asia.

Some famous musicals include Show Boat, Oklahoma!, West Side Story, The Fantasticks, Hair, A Chorus Line, Les Misérables, The Phantom of the Opera, Rent, and The Producers.
Musical theatre, wikipedia
Broadway to Hollywood
an interesting group of essays covering from the 30's to the 90's.
Broadway: The Golden Age, by the Legends Who Were There
Shubert Theatre now, thanks to Toni7babe
The Shubert Theatre History
Some day maybe I'll get to see a real live Broadway show (maybe starring Clay Aiken) so I can truly separate the theatre from the movies!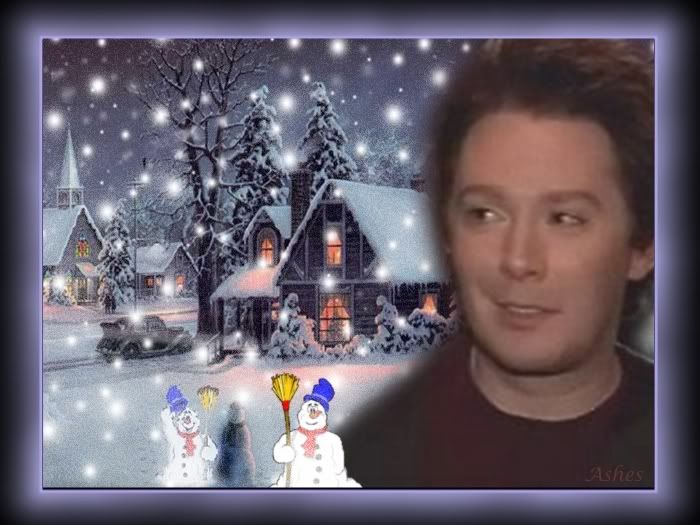 I'm off to watch "An Affair to Remember" (1957), a favourite very romantic movie with Deborah Kerr and Cary Grant. Tomorrow afternoon is bringing me "Singin' in the Rain", with Gene Kelly and Debbie Reynolds (1952)