Gala '08 gif by Shirley R.
Let
Clay
help you chase away your winter blues.
It's that time of year when many people get the Winter Blues, also known as SAD (Seasonal Affective Disorder. It is a type of winter depression that affects an estimated half a million people every winter,in particular during December, January and February.
A lot of us have the "Missing
Clay
" syndrome on top of that. So what can we do about it???
There are special lights are sold to simulate the sun and fool your system. Other remedies are using an ionic air purifier in your home, exercising, and concentrating on pleasant thoughts and fun things. Helping someone else feel better works too.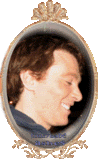 Oddly enough
Clay
is my cure..I listen to him sing, and watch videos from over the years. He gives me pleasant thoughts and brings out the sun. Come to think of it, he does that all year long.
Who'd have guessed!
Whether you have a case of the blues or not, join me in one of my favourite pastimes...Clay at YouTube!
I made a list of favourite songs then searched for the videos. I found many I hadn't seen before, especially the older ones as I didn't have access to YouTube for the first years of Clay.
Here are just a few of the delightful montages and concert sessions I've gathered. Way too many to post now, so I'll start with these.
When I Need You
by Ashes
When I Need You


Bridge Over Troubled Water
by
Aspiegirl
Bridge Over Troubled Water
Unchained Melody
- Toledo JBT
Unchained Melody - Toledo JBT

My Girl
-
Yollie950
My Girl
Here You Come Again
-
SueRue
Here You Come Again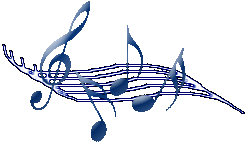 How about some brain exercise with a new puzzle thanks to Sally (
Bsrefong
)

Another 'pick me up' is chocolate...ah yes, I admit to being a

There are times when only fudge will do. I have a really old recipe that fills the bill..quick, easy, and virtually no fail!
Quick and Easy Fudge
2 cups sugar (1 white, 1 brown or any combination you want)
1/2 cup milk
1/3 to 1/2 cup cocoa (I use half a cup)
1/2 cup butter or margarine
Mix the ingredients, cook slowly until soft ball stage, remove from heat.
Add a 1/2 teaspoon vanilla.
Now beat in (with electric mixer) approximately one cup of
flour
. (start with no more than 3/4 cup, add more if needed.
-fold in chopped nuts if you want them.
Pour into greased 8 or 9 inch pan.
It's ready as soon as cooled..tasting before that is allowed :)
Note: I've heard that sugar substitute works fine with this..I don't use it, so can't say for sure.