On My Way Here
, I've been listening to this wonderful CD from
Clay Aiken
a lot lately. Because of the Christmas season OMWH took a back seat, now after the break it sounds even better than ever, as does the wonderful
A Thousand Different Ways
.
Both these great albums need to be re-discovered, don't you think!
One of my favourite songs from OMWH is Ashes, this is a clip of it.
OMWH animation I made after the album release in May.

The following e-mail was recently received:

On Monday, January 26, we will be hosting our second annual Golfing for Inclusion at Mirasol Country Club in Palm Beach Gardens, Florida. We still have spots for foursomes, individuals, and dinner-only guests.
Also available now is our online auction. We are excited to offer you the opportunity to bid on a few items - from golf packages to Clay Aiken memorabilia - that will be available at the event. The auction benefits the Foundation's mission to create communities where ALL children can learn, live, and play together. Instructions and item descriptions are detailed on the website.

Visit
Bubel Aiken-Golfing for Inclusion
for all the information you need.

Aron Hall
Director Services


Good luck to all the golfers and auction participants, wish I could be there!
The online auction items are great, check them out here:
Bubel Aiken-online auction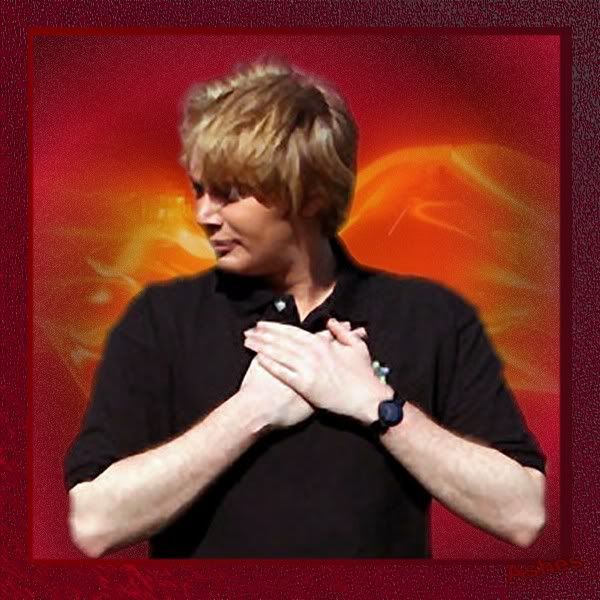 Golfing for Inclusion 2008

My dear friend and fellow blogger at the OFC recently posted this interesting entry.
Marian Hookailo
has kindly given me permission to post it here.
WHAT IS A FAN?

I do not mean the kind that cools one off by holding one nor an electric fan.
I am taking about human fans.

Fans have been around for a very long time. I remember as a youngster my parents talking about a male "star" called Valentino that appeared on the screen in the silent movie days. Women flocked to see him and some "swooned". Then his untimely death at a very early age brought out a MOB of weeping women of all ages many who thought life was a big fat "zero" without him. I learned many years later that indeed on screen he was very convincing as a great lover of woman in his "black and white silent films", but in reality he was attracted only to men. Strange---even then!

Extreme fans come in all shapes and sizes in just about every era. No, I did not make a study of it at all, it just came to me the other night as I read different reviews and opinions of the way people are idolized today.

I think I was deeply effected by LILY PONS, a famous coloratura when I was young. When I heard her sing, I was in another world. Thinking about that made me realize that we each live our own busy lives, and are effected by different people, mostly famous people. I am sure we have family members we idolize as well, but at this writing, I am just thinking out loud how different people in the news can mean so much to people of all kinds: young, old, black or white --- made no difference.

Even a President of the United States meant much to many and sometimes thought of as a GOD. Why, then would only one in our history have four terms? When FDR died, I was in college and could not understand why our finals were not postponed that year. He really was the only President I knew at that time of my life.

But movie stars started to appear in magazines shown in various poses, making our hearts flutter. Some loved Clark Gable, Ronald Coleman and especially Errol Flynn. When I got into the "fan" idol stage it was: Robert Taylor and Bill Holden ---then as I grew older - my oh my: Cary Grant! Anyone else from my era liked those hunks?

Musically, along came Frank Sinatra and the bobby sox era. For some strange reason I did not join my girl friends stand in line at the Metropolitan Theater in Boston to get a glimpse. Not as a youngster. I enjoyed him more when he was older, but sometimes when someone dared to write about his private life, I was more shocked than upset. So newspapers and the "rags" that started to come out brought everyone more than they needed to know about their "idols".

Need I say anything about the Beatles (when they were young?) and of course "The King" - Elvis. Strange there as well --- I appreciated Elvis' shows after he died --- guess I am kinda weird. I liked the Beatle music and bought the Boston Pops version which I still have.

Living a life of Opera and Musicals I remember so many I loved like Mary Martin flying in the air in the Schubert Theatre in Boston. I also saw her in " Sound of Music" (telling my husband --- I would love to be up there in that part!).

During this time, I read very little about PRIVATE LIVES. It meant nothing to me, only the fact that they were just so great. Of course, I was extremely busy and had very little time AND I never read the magazines. But we were bombarded with nasty stories about Liz Taylor and Richard Burton, along with Debbie Reynolds and her problems. The stories kinda went over my head.

When Barry Manilow came on the scene, it was his music that got me, and his rare talent as a writer. But it amazed me that he got very little recognition on the radio only his tours, and records brought him fame to this day. I said once before when I heard him on the record : ONE VOICE I CRIED. It was not only the song, but that he did all of the parts himself and that made it special. In his stage shows, he had a chorus sing it, and that spoiled it for me, but his songs and technique was always special. As a so-called fan, I did see nine concerts and he is a showman. He was not loved by the critics, but his fans still keep him alive. Most of these so-called critics did not know quality music one iota!

Now along comes a new musical favorite with different qualities. A Powerful voice with a range that only Opera Singers strive for and a personality that found joking with his audiences "called banter" became powerful to those in the audiences. Laughter was a unique experience and women ate it up. So New fans entered the scene of music.

Also along with that came a dozen "rags" making up stories on half truths about many stars on the scene today. People with small and large cameras following celebrities everywhere they go, and suddenly no celebrity worth his or her salt was left along. These people would sit all night at their homes, and invade every private moment to try to get - not news - but DIRT.
From the twenties to today, Fandom exists, but has turned to be ugly. It must be nice to have money, go where one wants to go, and perform their specific talents, but I wonder if secretly they feel so invaded. Frankly, I do not blame the fans. We are in the era of UTUBE, etc. where anything goes. Ordinary people make fools of themselves in front of a camera for attention. Why I have no idea!

Even, at times, fan websites who have people from every corner of the earth and with different agendas write - in their favorite's website upsetting remarks. What is THAT all about? To admire a specific person, these days, is to do just that - admire them, and support them, not to tear any of them down. I am completely confused by this. AND it happens to MANY celebrities.

Maybe we should go back to yesteryear, and have responsible journalists write about those who appear on movie or TV screens, or perform on stage allowing the public to send in their short notes of praise.

This is ONLY MY OPINION. When one is older, one sees things as they evolved and fandom seems to have become ugly rather than adored. That makes me sad. Using a "fake" name does not mean one can judge people they never met, just because they cannot be identified. Yes, it is sad that those we care about are subject to such ridicule even by those who call themselves: a fan.

Now, I understand why Raymond Burr wrote a book about marriage and a lost child while he lived on an island with his long time partner. He achieved fame through his several TV shows, but I think as he did, that by allowing the pubic to think his life was the way others WANTED IT TO BE, his work and popularity would be safe. IT WAS.

NOW, that IS SAD.

So, those who read this, enjoy the celebrities you like and I hope you can also be positive in the way you LOVE them. We live in a world where there is hate and disruption. I hope we can at least in our fantasies, live with joy and appreciation.

JUST MY THOUGHTS! Marian

Marian Hookailo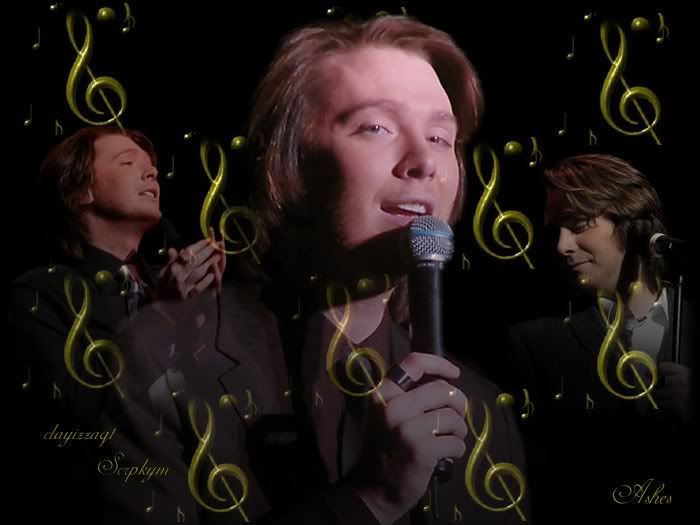 Clay's my Music Man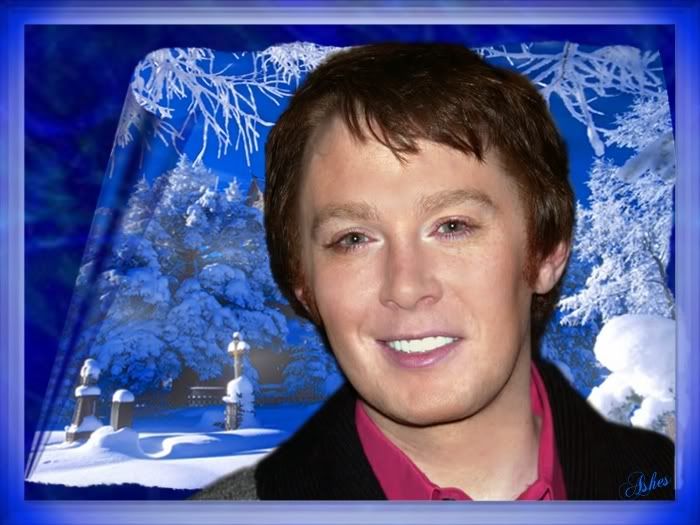 Clay warms up a winter day