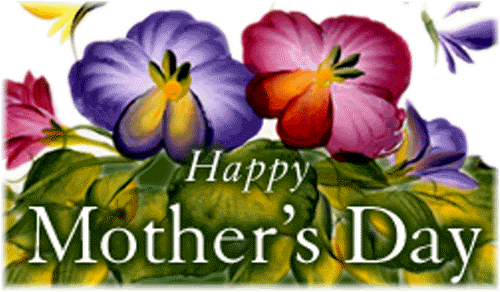 A MOTHER'S LOVE
There are times when only a Mother's love can understand our tears,
Can soothe our disappointments and calm all of our fears.
There are times when only a Mother's faith can help us on life's way
And inspire in us the confidence we need from day to day.
For a Mother's heart and a Mother's faith and a Mother's steadfast love
Was fashioned by the Angels and sent from God above.
Author Unknown
Mother's Day to me is to honour not only your Mother, but everyone in your life providing a mother-like love for a child. She may be your Grandmother, Aunt, step-mother or a neighbourhood lady. Most everyone has a special person to turn to in their lives.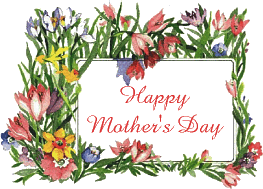 Here You Come Again
by Clay Aiken
This week was the first year anniversary of Clay Aiken's
"
On My Way Here
"

This weekend is for flowers.
My favourite bonus song from OMWH is
When I Need You
.
Here's a rerun of my montage..loaded with flowers :)
When I Need You

PUZZLE TIME!
Thank you
Bsrefong
for this story and new puzzle!
Here's an abstract of
The Story of Colors
written by Keiko Inada.
Color is another language. It sometimes expresses your feeling more eloquently than words. Let's listen to the messages in colors.
When I asked kindergarten children to draw their images of "happiness," they drew various large forms, all extremely creative and rhythmical. In contrast, adults' drawings show lack of imagination and creativity. It seems to me that adults are restricted by common sense and socially established concepts. To liberate adults' minds from such restrictions, there is a simple, but effective way.
That is to use the power of colors. Colors have psychological impact on people's minds. By using the effect of colors, you can change your mood, and even your lifestyle. If you think that you need more energy, use red. If you feel like radiating your energy, use bright yellow. If you feel fatigue, green is the best color to use. In this way, colors can change your mood. And if you are refreshed, the forms you draw also change, indicating that you have changed your lifestyles. Colors are very powerful and influential.
Here is a crossword on Colors and what they mean. Have fun!

Another beautiful song from On My Way Here--
A Perfectly Perfect Love-There's Just
Something About Us
by
SueReu

A Perfectly Perfect Love-There's Just Something About Us by SueReu

Life Lessons:1. Do the right thing!
2. Get rid of anything that isn't useful, beautiful or joyful.
3. GOD heals everything.
4. However good or bad a situation is, it will change.
5. No matter how you feel, get up, dress up and show up.
6. The best is yet to come.
7. When you awake alive in the morning, thank GOD for it.
8. Your Inner most is always happy so, be happy.
9. Life is too short to waste time hating anyone.
10. The best is yet to come.

Clay Aiken Interview regarding David Foster & Friends
thank you to
SiouxRoux
for uploading this :)


"A positive attitude may not solve all your problems, but it will annoy enough people to make it worth the effort."
~ H Albright ~