It has been an great week for
Clay Aiken
fans! We've seen Clay with
David Foster
, Clay on
30 Rock
, Clay answering questions at the OFC message board and he blogged! Today has been topped off with video of the beautiful
Unchained Melody
with Clay and David Foster at the after concert gathering. Clay's portion of the video is posted here. enjoy!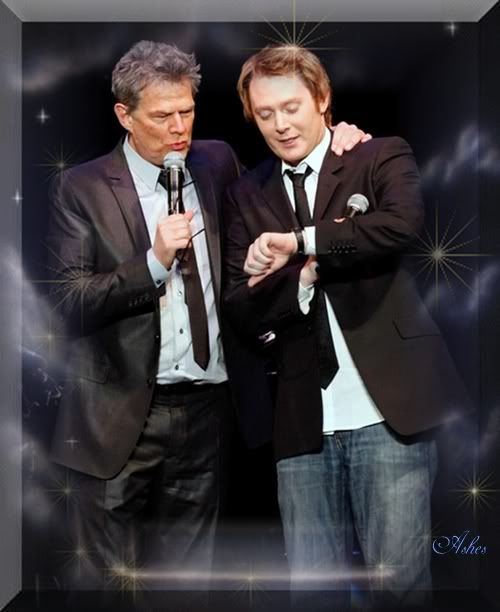 David Foster and Clay Aiken 5/9/09 - Clay Unchained Melody Performance Only
thanks to Mr. Montage1940
Clay aiken-Unchained Melody - David Foster & Friends

Fun with billboards using:
PhotoFunia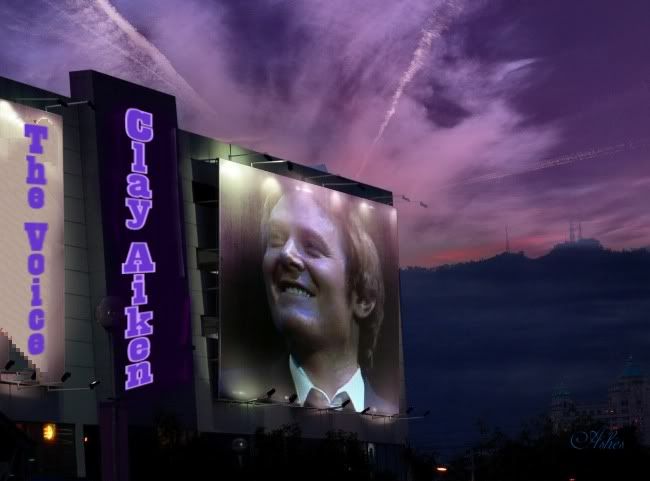 Clay Aiken
and
Elvis Costello
from
30 Rock
screencaps thanks to Gerwhisp
The 30Rock Kidney Charity Concert
To support the
National Kidney Foundation
and download the "He Needs a Kidney" song, visit the "30 Rock" page on ITunes.
Downloading the song for .99 cents profits the NKF.
ITunes "He Needs a Kidney"
This weekend Canada celebrates
Victoria Day
, the traditional time to get the garden in!
Victoria Day
In Canada, the celebration of Victoria Day occurs every year on Monday, prior to May 25th. It is the official celebration in Canada of the birthdays of Queen Victoria and Queen Elizabeth II. Victoria Day was established as a holiday in Canada West (Now Ontario) in 1845, and became a national holiday in 1901. Before Victoria Day became a national Holiday, people had celebrated Empire Day , beginning in the 1890s as Victoria approached her Diamond jubilee in 1897.
Victoria, queen of the United Kingdom of Great Britain and Ireland and empress of India was born on 24 May 1819. She ascended the throne after the death of her uncle George IV in 1837 when she was only 18. She ruled until her death in 1901 when her son Edward the VII became king of England.