Clay
sings
On The Wings of Love

Exciting news this week! Clay is coming to heat up our TVs.
Yeah!! Clay and Tyra together again!
This time for America's Next Top Model.
The news has lit up the news reports.


Clay's MySpace update
CLAY TO APPEAR ON 'AMERICA'S NEXT TOP MODEL'
Yes it's true, Clay Aiken will be appearing in the upcoming season of "America's Next Top Model." He will participate in an acting challenge with the ladies and serve as a guest judge on the panel. The April 8 episode featuring Clay will air on the CW as part of the series' 12th cycle that kicks off Feb. 25. Check your local listings and make sure to tune in!
(that's me running to find a channel for the show!)
Spreading the news--nothing new about that! Jungle drums, smoke signals, Pony Express, etc., then the telephone, and recently the internet. There has always been a need to communicate.

A friend and I were having a chuckle over a TV ad where kids are using a "land phone" rather than the cell phone. Somehow that led into our reminiscing of the days of the telephone party line. That could spread news nearly as fast as the internet!

The rural community where I grew up had twelve families "on the line". Anyone could listen in on other calls, or in the words of the day.."rubber necking". These days we call it "lurking".

News spread like wildfire..important things, trivial chats, and of course gossip. Unless you were privy to the original news, the odds were high that the facts would change by the next time you heard it--such as 'Sam's dog Clem died' became 'Sam died'. Sam was thrilled to have all the unexpected visitors--bringing loads of food for him and his wife!

The party line was an instant conference call, there were times everyone would join in. For instance it was the way to call in an emergency. A 'long ring' was a signal there was trouble..a fire, accident etc. Instantly everyone ran to their phones, then out the door to the neighbour in need. Within minutes, day or night, help was on it's way.

And trying to get on the line so you could call MaryJane on another exchange with a "did you hear???" That was like trying to vote for Clay Aiken on AI2!

Telephone History

The following contains photographs from various places we've seen Clay.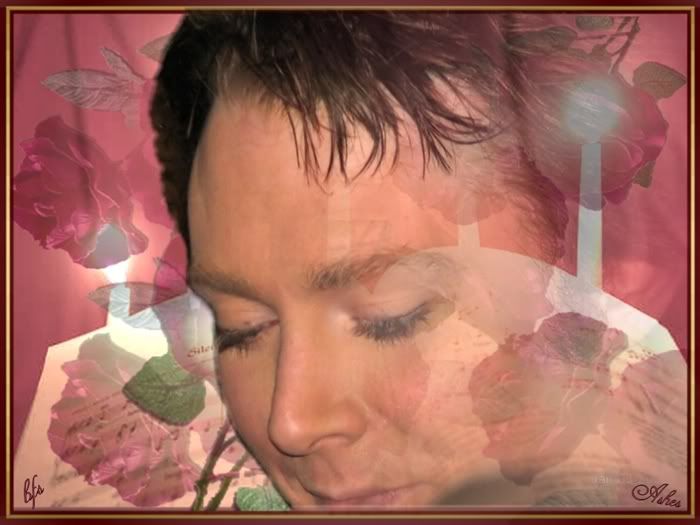 Sweet Roses
photo by BFS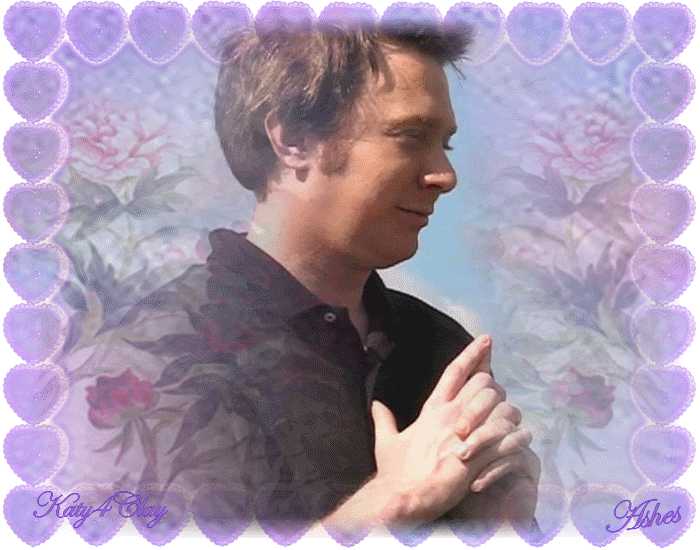 It's More Fun Dancing
GFI photo by Katy4Clay.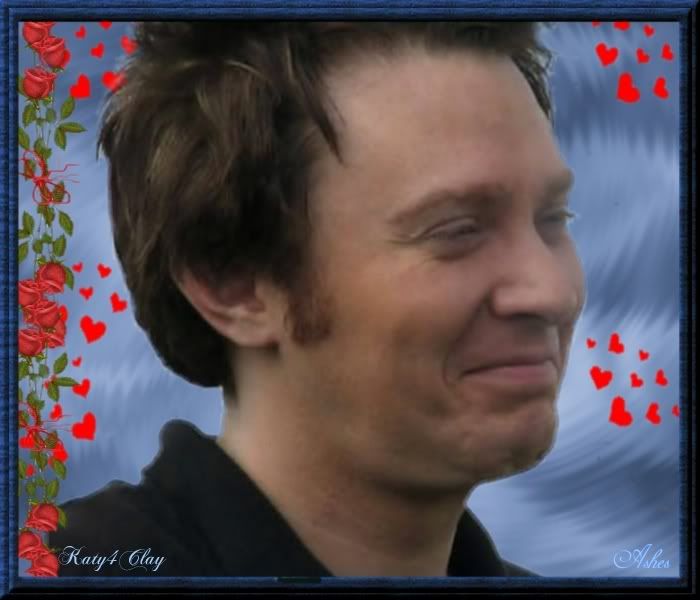 My Funny Valentine
photo by Katy4Clay

Good Vibrations

Today's internet does have many advantages, I'm sure you agree.
Thanks to the Clay Aiken Official Fan Club, I met one of my dearest friends right here at home.
We never would have met without the Clay connection.

The following poem is a tweaked poem
originally found on the net from "anonymous"

Met some friends six years ago
It really was a treat.
I check Clay Aiken pages everyday
The messages are so neat.

We read about a lot of stuff
Swoon and laugh a lot
My on-line friends are the greatest
The best friends that I've got.

We keep in touch with each other
Almost every day.
Visiting blogs for Clay
Brings happiness my way.

One day we will meet
What a joy that will be
To finally see my on-line friends
At a Clay Concert Tour for you and me.



A Perfectly Perfect Love-There's Just Something About Us
by
SueReu

A Perfectly Perfect Love-There's Just Something About Us by SueReu

Bresfong's
new yummy Recipes for Valentines
!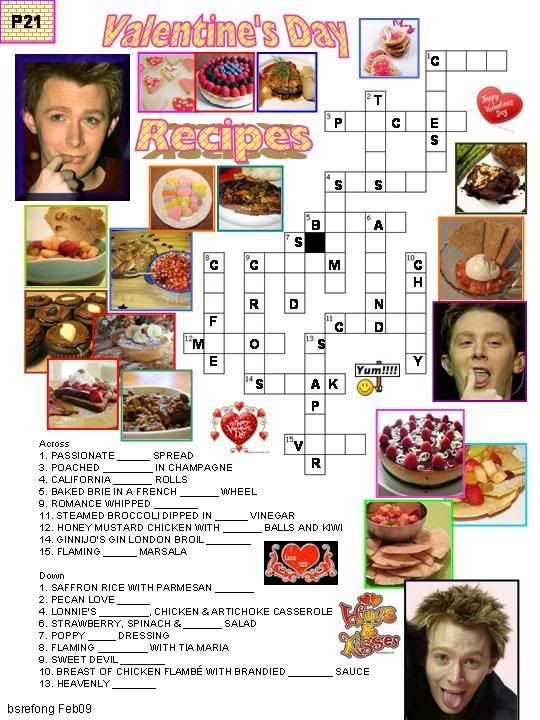 Fun quiz

What Punctuation Mark Are You
It always amazes me how these quizzes read me so well! This one says I'm a comma. What about you?

Scroll down to my lists of Blog and Message Board links.
Clay's My Space page is there--easy streaming for On My Way Here, Ashes, etc. He sounds soooo good!