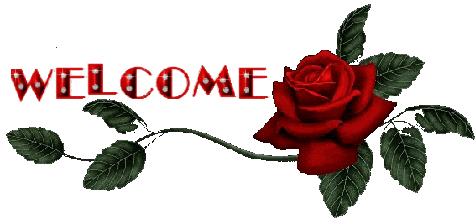 Clay and Jaymes: Something About Us
by Luluasst
You Tube:
Clay & Jaymes: Something About Us by Luluasst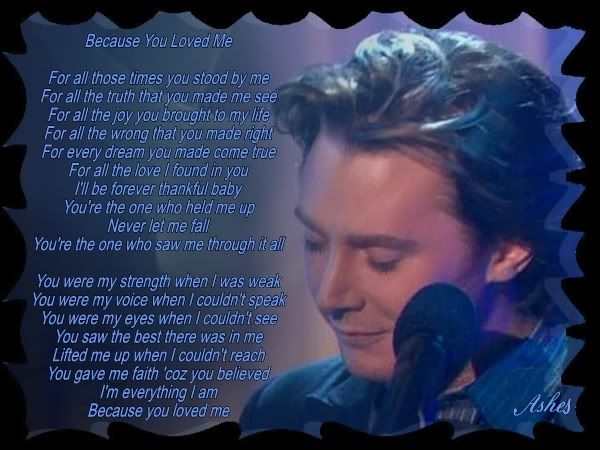 AI2 Rewind this weekend will feature the songs of the Bee Gees ~ May 6, 2003
Clay Aiken - Grease - AI2 Rewind
YouTube video from Dustieddy
Judges' Comments:

Randy: Yo, Clay, man, I'm just sitting here laughin', man, I'm havin a good time tonight, man. I like that you're up there doin' your dance steps, dawg. I like the moves, baby!

Robin: Actually, no, I love your voice anyway, but it was, yeah, it was a great job, and ah, I love your interpretation of it.

Paula: You know I'm proud of you, Clay. You know what? You shook your thang, but most important, you know what, having a little bit of humility, and having fun, and not taking yourself so seriously....It's a blast watchin' you, and it's just wonderful.

Simon: (shaking head speechlessly) Horrible. I mean, Sorry! Everything about that was horrible. It was!

Paula: - You're horrible!

Randy: Bad Judge!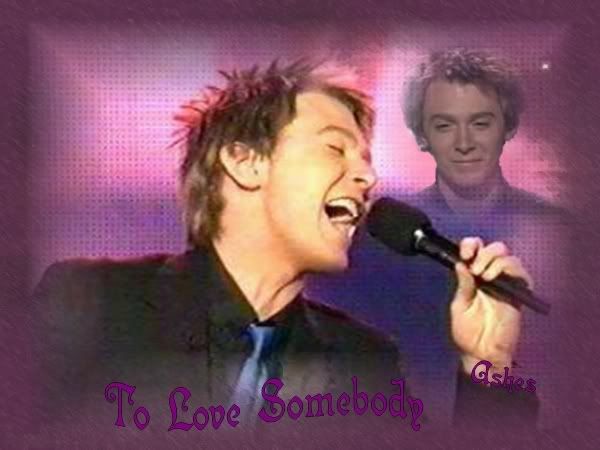 Clay Aiken - To Love Somebody
YouTube video from Dustieddy

Judges Comments:

Randy: Yeah, yeah, yo, man, you know what? Dawg, I gotta give you your props, man. You really came on tonight. You're really tryin' to win this, and you're doin your thing. That was brilliant, brilliant, brilliant.

Robin: You've got an absolutely fantastic voice, and this is the way the song should be sung, and it's just brilliant.

Paula: The last two weeks have been my favorite Clay moments because you've really found a safe place with your vulnerability, and your maturity as a performer has caught up with your beautiful voice.

Simon: Clay, I think this is the third Pop Idol or American Idol I've done if you include the English one, and that's probably one of the best performances I've ever heard throughout the competition.


Click for the answers to last blog's VoClaybulary puzzle: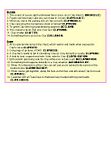 If you would like more of SALLYROX Clay Puzzles, the first eleven of them are at a previous blog.
First eleven SALLYROX Clay puzzles
6th annual Claymmys - nominate your favourite Clay Aiken blog/web site including your own. Send in your own great montage or blend too!
6th Annual Claymmys
MET SOME FRIENDS NOT LONG AGO
IT REALLY WAS A TREAT.

I CHECK BLOG PAGES EVERYDAY
THE MESSAGES ARE SO NEAT.

WE READ ABOUT A LOT OF STUFF
READ JOKES AND LAUGH A LOT

MY ONLINE FRIENDS ARE THE GREATEST
THE BEST FRIENDS THAT I'VE GOT.

WE KEEP IN TOUCH WITH EACH OTHER
ALMOST EVERY DAY

HAVING A LOT OF INTERNET FRIENDS .
BRINGS HAPPINESS MY WAY.

MAYBE ONE DAY WE WILL MEET
WHAT A JOY THAT WOULD BE
TO FINALLY SEE MY ON LINE FRIENDS
WHO MEAN THE WORLD TO ME.