"There are people who take the heart out of you, and there are people who put it back."
~Elizabeth David~
Clay sings "
As Long As We're Here
"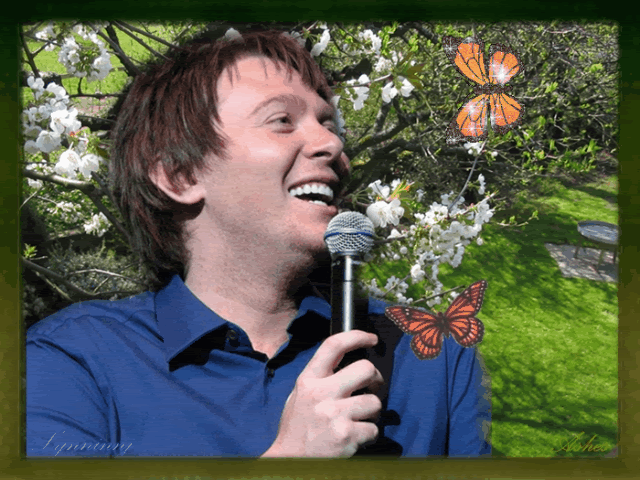 (The following is not written by me, it's taken from a book a dear friend sent to me.
We met through the Clay Aiken Official Fan Club. Thank you "M".)
Some people just have a way of giving us a much needed lift. They make our lives brighter or our hearts lighter--but we don't always get the chance to tell them how we feel.

No matter where you are, or what you do, someone helps you get there. Somewhere along the line are the people who step up to the plate for you, or believe in your dream, or dig down deep in their pockets, or come up with a bright idea.

Someone shows up when the chips are down, or sticks around when everyone else has gone home, or meets an impossible deadline, or gives you a pat on the back when you deserve it, or a gentle nudge when you don't.

Someone keeps the lamp of friendship lit, or the home fires burning, or lends you an ear, or writes the eulogy, or brings the casserole, or make you laugh until your sides ache, or tells you they care and mean it.

Sometimes words fail us and we're not quite sure what to say, but here's a start.
From the heart...Thank You!
THANK YOU Clay Aiken for all you have given me this past 6 years, the motivation, inspiration and all the wonderful people I have met from around the world!
I am looking forward to the years ahead, to enjoy your entertainment and meet more of my new friends in person!
Answers for the AYSTAFG puzzle:
EXTRA! Sally ~ Bsrefong sent this new puzzle just this morning. It is perfect for this blog--enjoy!
Thank you Sally :)