Every April, the
Canadian Cancer Society
joins with thousands of volunteers from across the country to raise funds and awareness about cancer during Daffodil Month.
Canadian Cancer Society-Daffodil Days
Most of us have family or friends or personal knowledge with the battle against Cancer. This blog is a tribute to my dear Aunt. She left this earth on her birthday in April some ten years ago. This was before we knew Clay Aiken, but I know she would have loved him as I do, as we were so alike it was uncanny! Everyone has a special person they look up to and learn valuable life lessons from, my Aunt E was that person for me. She will always be with me in my thoughts and heart.
"Thanks for showing me that
Even on the darkest, rainiest days
The sun is still there,
Just behind the clouds,
Waiting to shine again."
~Lisa Harlow~
Progress is being made in finding a cure, and the simple act of buying a bunch of daffodils for the foundation is a way of helping. I've bought my daffodils this week, and will get more before the month is out.

CLICK ARROW to play.
Bridge Over Troubled Water
, as sung by
Clay Aiken
, reached my heart in 2003 and helped me through a bad time; to this day when I need a boost, I play the song and it never fails to push away the clouds.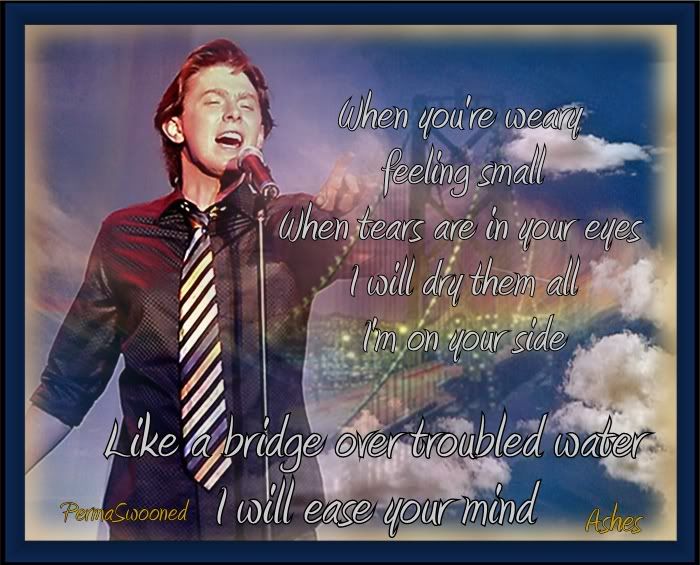 Three Things
- I hope you will watch this lovely montage..it's not mine :)
Three Things Montage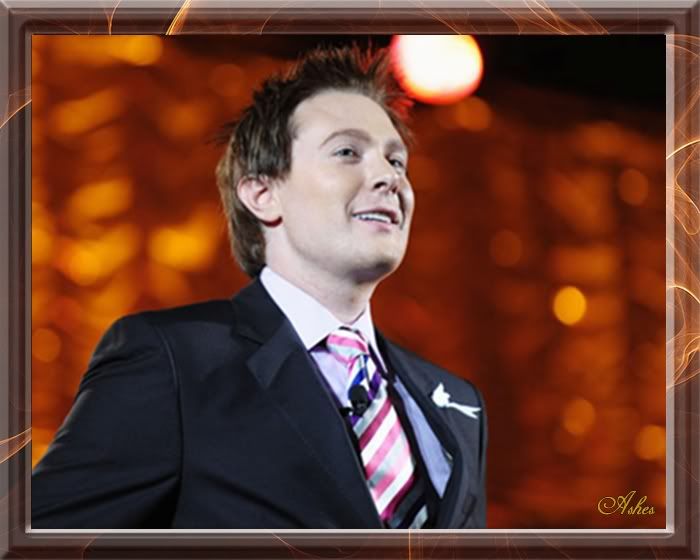 preview for America's Next Top Model - April 8
Check your TV listings! I get ANTM on 4 different stations, on Wednesdays & Thursdays and Friday.
What's better than Clay Aiken and Tyra Banks together again!!