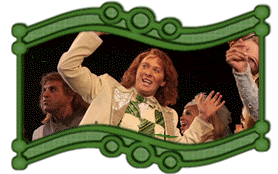 I Can't Help Falling in Love With You
- Clay Aiken - Greenville JBT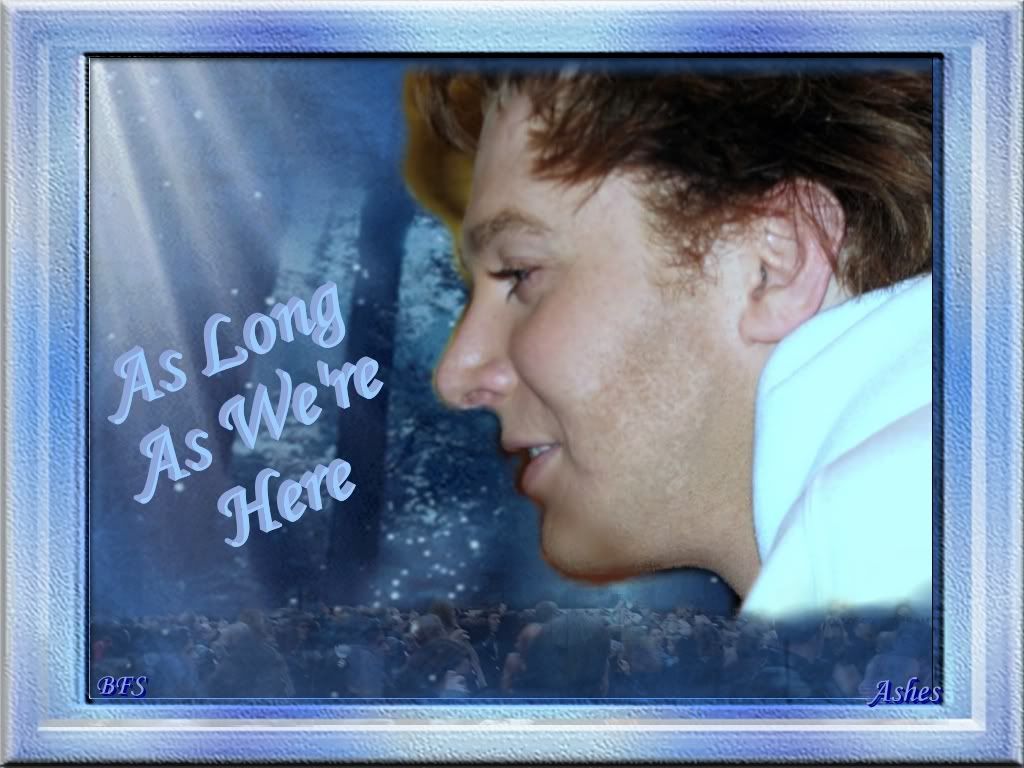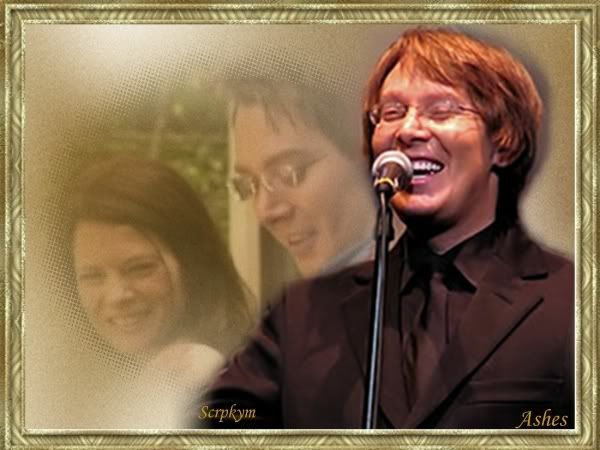 NEW Puzzle from SALLYROX~Bsrefrong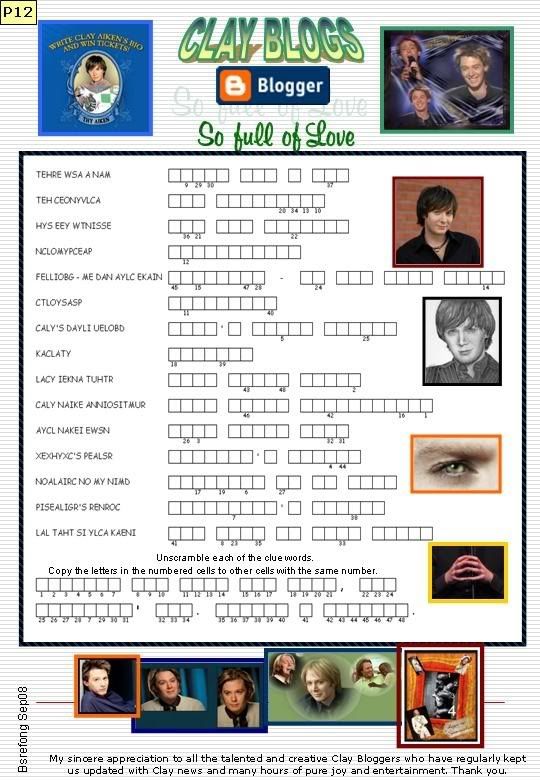 Here is the solution to the last puzzle--posted in
Clay Aiken Ventures-Sept 22
Knights of the Round Table
.
clickable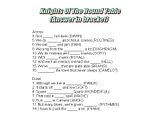 A Definition of Unconditional Love

I love as you are, as you seek to find your own special way to relate to the world, or the way YOU feel that is right for you.
It is important that you are the person YOU want to be and not someone that I or others think you should be.

I realize that I cannot know what is best for you although perhaps sometimes I think I do.
I've not been where you have been, viewing life from that angle you have.
I do not know what you have learned, how you have learned it, or in what time period.
I have not walked life looking through your eyes so how can I know what you need.

I see no error in the things you say and do, in this place where I am (loving you). I see that there are many ways to perceive and experience the different facets of our world.
As I love YOU so I shall be loved.
I love you Unconditionally.

Unknown Author
Getting a new computer to be set up the way I like it is much the same as moving into a new house and getting everything in place. Most things fit well, a few don't--at first. By putting the problems aside and trying again another day with fresh eyes and mind, things fall into place.

Hmm, that's rather like life itself.

This computer move came totally without warning---now that was a shock! My local computer company is wonderful,they tried replacing everything that could have made this happen, nothing worked, until on close examination showed a heat crack in the motherboard. The last thing to be expected, but if anything weird is going to happen, I'm the one that seems to always get the experience, LOL. So for six days I was on my own, living one day at a time--but I survived thanks to a ton of clack on CD and DVD for TV viewing.